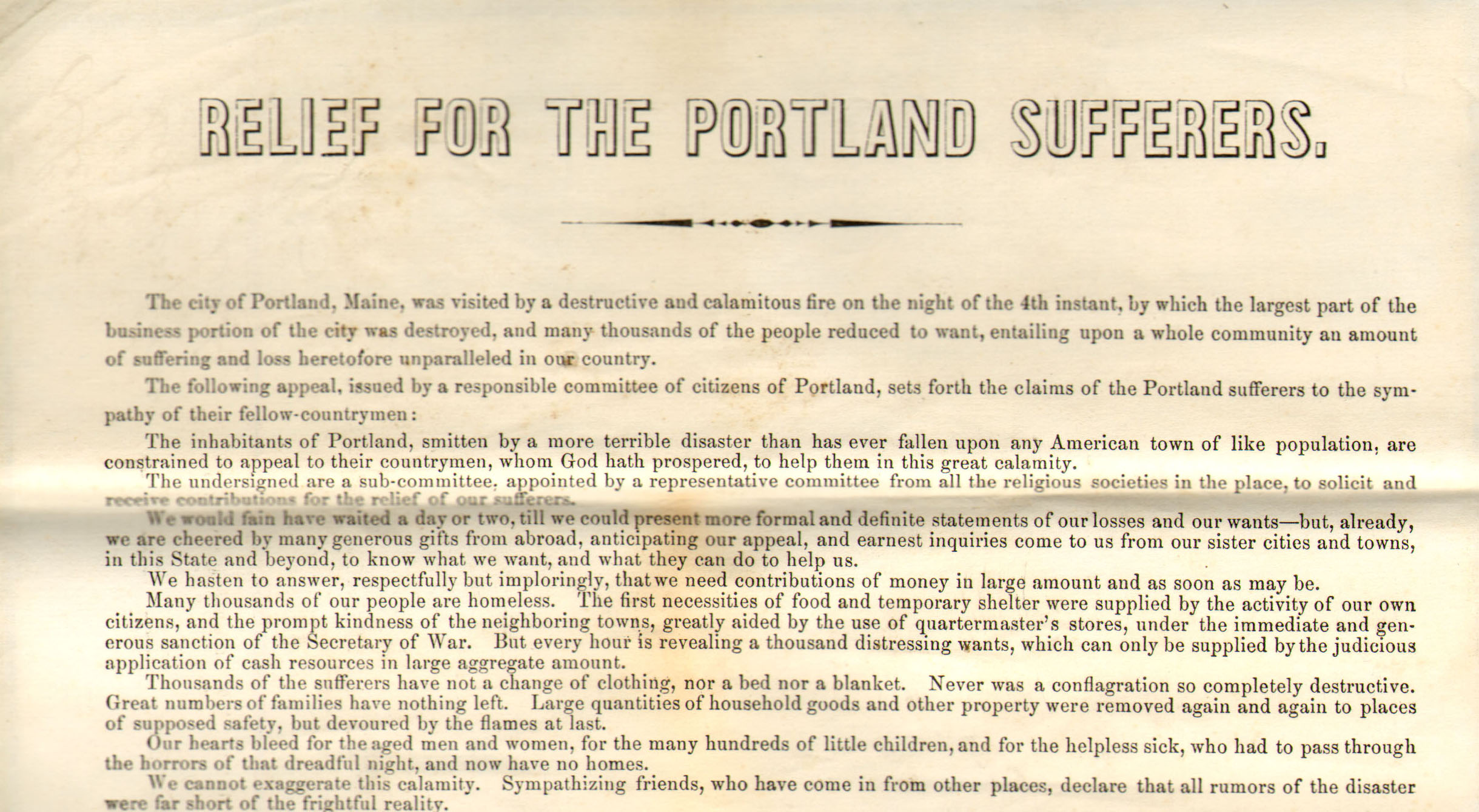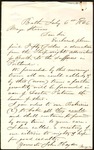 Letter from the Mayor of Bath to the Mayor of Portland
Bath July 6th 1866
Mayor Stevens
Dear Sir
Enclosed please find Fifty Dollars a donation from the Shipwright's Association of Bath to the Sufferers in Portland.
We forwarded by this morning's train all we could collect, & by this (noon) train a farther quantity will be forwarded in care of Doctor Putnam the bearer of this.
I gave orders to our Bakeries (2) to bake all they could and shall continue to forward by every train to your care.
I have called a meeting of our citizens to night & hope for good results.
Yours etc John Hayden Mayor
Description
The Mayor of Bath, Maine, writes that he is sending a $50 donation from the Shipwright's Association and that he will send bread from his city's bakeries.
This paper has been withdrawn.