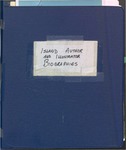 Publisher
Portland Public Library : Peaks Island Branch
Digital Format
application/pdf
Size or Extent of Original
107 pages
Format of Original
Scrapbooks
Description
Contents of Island Author and Illustrator Biographies album, complied by the Portland Public Library Peaks Island Branch.

Includes:
Alves, Jeanann.
Bohan, Thomas Lynch.
Curtis, Wayne.
Dutton, Roger.
Eaton, Eric.
Erickson, Paul.
Erikson, Patricia Pierce.
Frantz, Don.
Greenfield, Robert.
Hawkes, Kevin.
Hayman,Jim.
Hersey, P.R.
Hogan, Jamie.
Houppert, Karen.
Kershaw, Alicia.
Kissen, Rita.
Loewald, Elizabeth.
Minott, Janice.
Morse, Eleanor Lincoln.
Nash, Scott.
O'Brien, Anne Sibley.
Richards, Margaret.
Sargent-Schneider, Ruth.
Schensted, Irene.
Shenton, Edward (Ned).
Schneller, Walter L.
Sruoginis, Laima.
Steinberg, Michael K.
Swartz, Helene.
Webster, Susan Hiester.
Wetterau, John Moncure.
Whitman, Claudia.
Wyman, Lowry.
Also included are notes for the Peaks Island Elementary School children authors of Many Friends
Keywords
Peaks Island, Authors, Illustrators, scrapbooks, children as authors, children's autobiographies
Contributing Institution
Portland Public Library Special Collections & Archives
Recommended Citation
Portland Public Library : Peaks Island Branch, "Island Author and Illustrator Biographies" (2001). Peaks Island Authors' Biographies. 1.
https://digitalcommons.portlandlibrary.com/peaks_author_biographies/1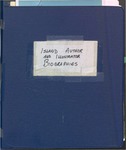 COinS
Rights Statement